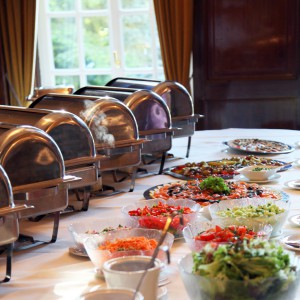 Sir Ives can cater your business event from the early morning hours through a full dinner and dessert with coffee station. If you need a beautiful and delicious luncheon for senior executives every week, we can impress your management with creative and healthy cuisine every single day.
Are you in need of professional conference rental space here in New Jersey? We'll be happy to offer several recommendations based upon your requirements.
We regularly provide fresh and creative corporate catering for pharmaceutical, banking, construction, communications, high tech, corporate retail and healthcare centers throughout New Jersey.
I'd like to learn more
Request more information or a phone call from Sir Ives Caterers today or call us at (732) 521-1108 to discuss your upcoming business event.