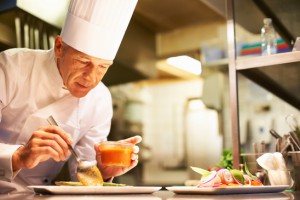 Whether you are planning a corporate event, breakfast meeting, wedding or any other event in New Jersey or New York, consider hiring a professional caterer to oversee your important occasion (or even a more casual celebration at your home).
Of course, there's a cost, but the benefits are significant:
* You have a great time at your own party
* You do not have the hassle of planning, shopping, prep, clean-up
* We can manage décor, seating, tableware, linens, flowers, entertainment.
* Your guests are impressed and have a wonderful time!
But, wait, there are even more benefits:
Sir Ives Professional Servers Make Your Event Polished and Upscale
Our attractive and professionally-dressed servers will:
* Pass and present food and drinks
* Continually pick up empty plates, bottles, glasses
* Keep an eye on your guests to ensure that everyone's needs are met
* Provide you with time to mingle with your guests
We Save Your Valuable Time
Parties and events that bring together lots of people, serving them all without the help of a professional caterer can be an arduous and time-consuming task. We know exactly how to create the menu to make the food, the desserts and the drinks complimentary. The only thing you need to do is to furnish us with dietary specifications, cuisine preferences and the number of people attending your event.
Enough Food, the Right Food, the Freshest Food
Food shortages can embarrass you and ruin your celebration. You need the services of an experienced caterer who will make proper estimates based on the number of attendees. This ensures the right amount of food and drinks are abundant until your last guest leaves your event.
Customized Services
Different events have different needs and this also applies to the food and drinks. Sir Ives Caterers will work with you to ensure that the kind of food that is prepared is in line with the number of guests, their dietary preferences and any special needs. In addition, our professional catering staff will help you to create the kind of party that is appropriate for you which will make your event memorable and unique.
Every Detail Will Be Managed by a Professional Sir Ives Event Planner
We have the experience and the skill set required to make your party a success. Apart from the food and drinks, we look at the big picture and factor in every detail. For instance, we know the kind of utensils and serving dishes to use. Buffet set-ups with linens and skirting. Great eye appeal will make the dining experience more enjoyable.
Chat with Sir Ives Caterers
Call our professional event planning team at (732) 521-1108 to chat about your special event coming up.
We'd love to share our ideas and hear yours as well!
Prefer to email us? Contact us at info@sirives.com and we'll respond within 24 hours.
Read More